Annual Trap Falls Kennel Club
All-Breed Dog Show
with Obedience & Rally

April 8, 2018

Entries close March 21, 2018
Click for more information and for Rally click here.

Trap Falls Kennel Club hosts an all breed dog show every year. This event is put on and run by the club members who volunteer their time to make the event successful year after year. More information can be found on www.infodog.com.


Click on the date to see photos of the group and Best in Show winners from the following years.
2015
::
2014
::
2013
::
2012
::
2011
::
2010
::
2009
::
2008
::
2007
::
2006

The Road to Best in Show in an AKC Dog Show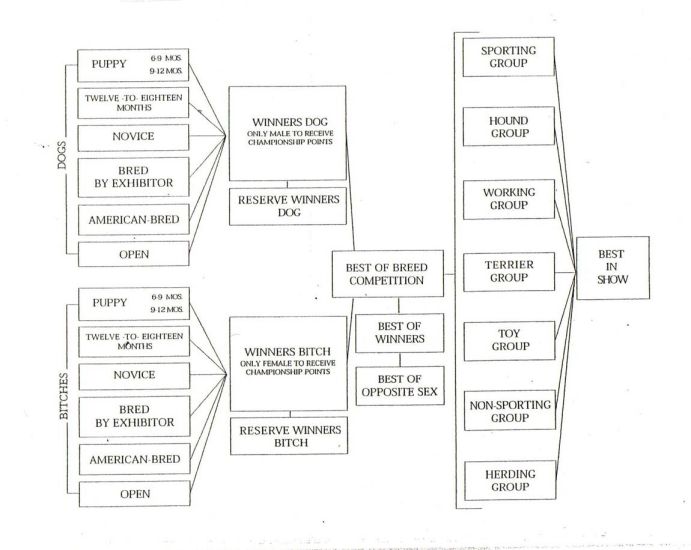 The new AKC National Owner-Handled Series allows Owner-Handlers to compete head-to-head against other Owner-Handlers*. It not only makes showing more fun, it actually increases your chances to win. The entry process is simple and there's no additional entry fee. Which means you and your dog are in it to win it.

Ask your local all-breed club to offer this new competition. See below for an upcoming show in your area or visit www.akc.org/ohs for more events.

Bronx County Kennel Club

Date: Sunday, March 23, 2014

Location: Edison, NJ 08837

Superintendent Name: Jim Rau Dog Shows, Ltd.

Entry Deadline:

Noon, Wednesday, March 5, 2014

*Dogs must be declared owner-handler eligible at the time of entry using the check box on the entry form.


Click here for additional events
American Kennel Club | 8051 Arco Corporate Drive, Suite 100 | Raleigh, NC 27617
Privacy Policy | FAQs | © 2012 American Kennel Club