President - Laura Wells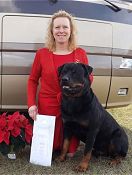 My adventure in dogs started back in 1985 when I went to my first dog show. I fell in love with Rottweilers, purchasing my first one in 1988. I train my dogs in Conformation, Obedience, Rally and Agility. I am an AKC Breeder of Merit having bred BIS, BISS, Award of Merit, Group winning and just great companion and therapy dogs. My Code of Ethics club affiliations include president of Trap Falls Kennel Club, member of The American Rottweiler Club and Colonial Rottweiler Club. I own Pawz For Wellness, a Canine Conditioning and Rehabilitation Center located in Shelton, Connecticut. I am also an AKC Canine Good Citizen evaluator.

Vice President - Lisa Peters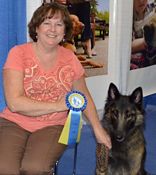 Lisa Peters lives with her 2 Belgian Tervuren and husband, Ken, and their three children. Lisa started her adventure in dogs with German Shepherds and for 25 years enjoyed the several she had along with a couple litters. Not too long after her first GSD, her first Belgian Tervuren came into their lives and now 25 years later she is still training and showing her Tervs. Lisa has trained in herding, flyball, conformation, obedience, rally and agility. She is the President of her specialty club and is asst. show chair for TFKC annual show.
Treasurer - Karen Battistelli


I have had dogs in my life since I was 16 years old, with my first Schnauzer-mix Schatzy. He was a wonderful first dog that made me realize how important it was to have a dog was in my life. I have had several other dogs, and when my youngest daughter was finishing high school I decided to take my dog interests to the next level and train a dog for therapy work. I purchased Bear, a Golden Retriever to train as a therapy dog which brought me to TFKC for training. Bear and I trained for several years until we passed the TDI test. He and I were able to complete more than 50 visits to surrounding nursing homes and assisted living facilities. I am now training a new Golden Retriever, Marcus, to follow in Bear's paw prints. He is eight months old and shows great promise as a therapy dog. In my new role as Treasurer, I hope to serve for many years.
Recording Secretary -


Corresponding Secretary - Cindy Richardson (203)381-9490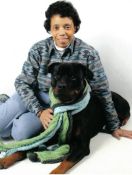 I have been the Corresponding Secretary for Trap Falls Kennel club since Nov 2009. I have served as Training Chairperson and Chairperson for Responsible Dog Ownership Day "Paws for Cause" in 2011 for which TFKC received a Honorable Mention award by American Kennel Club. I served as "Demo" Chairperson for Responsible Dog Ownership Day "Dirty Paws and Wet Kisses" for TFKC in 2010. Yearly I participate in TFKC's annual dog show in Springfield, MA. I also help when needed at TFKC's Training classes and scheduling special club events. I live in Stratford with my lovable Rottweiler Dakota.

Ron Egidio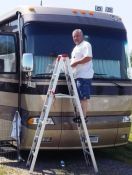 I owned my first all American dog for 16 yrs. Ginger was a pit terrier mix. She passed away in the summer of 2013. I currently own a Rottweiler, CH. Izzabella Lace CD CGC TT. My wife and I travel to shows out of state so I purchased a motor home in December 2012 to travel to dog shows. I have been in Trap Falls Kennel Club for 6 yrs and enjoy it because I like to help educate people about being responsible dog owners. I am also a member of the American Rottweiler Club and Colonial Rottweiler Club.

Laura Hovanec

Laura Hovanec was the Treasurer of TFKC for 12 years. Her first Rottweiler, Zena, was a TDI registered Therapy dog who brought much comfort to residents in Connecticut nursing homes. Her new Rottweiler named Sierra is an AKC Champion. Sierra shares her home with Jacob,a Bichon Frise adopted from Poodle Rescue of CT. Laura loves all animals and is an active participant in the Kennel club, once hosting the clubs annual Responsible Dog Ownership Day 2012 in her hometown of Naugatuck where she resides with her husband John and her daughter Sage.
Dee Vetrano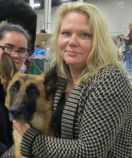 ,
Chris Sweetwood - AKC Delegate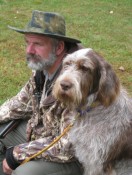 Christopher L. Sweetwood is the delegate for the Trap Falls Kennel Club located in Stratford, CT., and serves on the Delegate Field Trial/Hunting Test advisory committee. He has been involved with purebred dogs since the age of eight with his father, who bred German Shorthair Pointers. After completing a military/law enforcement career he discovered the Spinone Italiano in the 1990's. As an avid hunter, AKC pointing breed hunting test judge and CGC Evaluator he participates in AKC Conformation, Obedience, Rally, Hunting Tests (Pointing and Retriever) and Field Trials. Chris is a former board member of the Spinone Parent club, newsletter editor and presently serves as the Treasurer for the Southern New England Pointing Dog Club.

Debbie Lindsay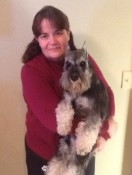 Deb was given her first miniature schnauzer in 1980 obtaining an obedience title with "Nick". Slowly Deb moved to the conformation ring after learning more about the breed and the grooming required to show a mini schnauzer. To date Deb has owned 5 Champions including the # 5 mini schnauzer of 2002, a Specialty BIS, and 2 pups achieving Awards of Merit at Westminster in 2005 & 2014.
Deb is a member of the Stewards Club of America, lives in Shelton with her husband Al, their schnauzers and cockatiel named Sydney. During the day she supervises day programs in Norwalk & Stratford for the Dept of Developmental Services. The "family" enjoys visiting campgrounds on the east coast in their motorhome.

Rose Napoleone
I got my first dog when I was ten years old. A Springer Spaniel. I was a member of the 4-h Dog Training Club. I learned how to Obedience train my dog and also show in confirmation. I loved that dog so much but he got put down because he became ill. I decided to buy a Silky Terrier puppy to show in confirmation. I love the dog show world. From that point I showed Silky Terriers for over forty years. I am also a pet groomer. I always groomed my own dogs. In 2007 I researched the Cavalier breed. It took me a year before I got my first Cavalier. I fell in love with this small spaniel with eyes that could melt your heart. My first Cavalier is named Grant. He has his CGC and is also a Therapy Dog with TDI Therapy Dogs International. Two years later I got my second Cavalier, Dasher. My second dog has his CGC. My dog Grant and I enjoy working with kids, such as going to libraries and have the kids read to him. It boosts the kids confidence with their reading skills.