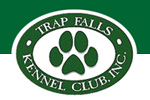 For more information call 203-450-9485 or e-mail
tfkctraining@gmail.com
The AKC
did new (Canine Good Citizen) CGC videos which were filmed at the Trap Falls' training facility in Shelton CT, and at 'K-9 Karnival', the club's successful Responsible Dog Ownership Day event. Thanks to all the TFKC members and their dogs who helped and participated during the filming. For more information about training, email tfkctraining@gmail.com
Trap Falls Kennel Club
is dedicated to supporting families in becoming responsible dog owners. Training your dog should be an enjoyable, fun and rewarding experience for all members of your family and help to build a bond and healthy relationship between dog and owner . These classes emphasize life skills and household manners using positive reinforcement methods, and will briefly introduce you to a variety of dog sports and other activities which are fun and challenging for you and your dog.
STAR Puppy and CGC classes are offered on an ongoing basis. Family Manners classes (Basic and Advanced Obedience) are scheduled based on demand, as are Rally and Competitive Obedience. All classes are held at our training facility in Shelton , CT. Please email us or call our Training Hot line for specific classes and schedules, at tfkctraining@gmail.com or 203-450-9485.
OUR CLASSES:
Step One: AKC S.T.A.R Puppy®
-
Obedience geared to a young dog's development. AKC S.T.A.R. Puppy® is the puppy level of Canine Good Citizen® (CGC). It is designed to provide dog owners and their puppies with a great start in training and earn the STAR certificate and gold medal. For dogs up to the age of 12 months. To learn more, go to: https://www.akc.org/starpuppy/about_the_program.cfm

Trap Falls offers a 6-week class; cost: $150.


Step Two: AKC Canine Good Citizen® (CGC) -
With more advanced skills than AKC S.T.A.R. Puppy®, CGC rewards dogs who have good manners at home and in the community. The CGC® Program stresses responsible pet ownership for owners and good manners for dogs. It is recognized as the gold standard for well-behaved dogs. After attending preparatory classes, and passing a 10-step CGC test, the dog and handler team can earn an official AKC title. Dogs with the CGC title have the suffix, CGC after their names. For more information, go to: http://www.akc.org/events/cgc/training_testing.cfm
Trap Falls hosts an 8-week class; cost is $190, including the cost of the test.


Please note, your dog must have passed either STAR Puppy or another obedience class/Family Manners in order to take the CGC Class. The prerequisite class can be taken with Trap Falls KC or another training facility. Proof must be provided by the applicant.

Step Three: AKC Community Canine - This new Advanced CGC® title is the result of the more challenging skills learned in CGC® class and extends them to the community in 'real life settings.' As with the CGC® test, there there is a 10-step test that dogs must pass to earn the official AKC Community Title. Dogs who pass the AKC Community Canine test are eligible to earn the CGCA® title.
The requirements for this advanced title are:
1) Must already have the CGC title
2) Must have an AKC number (registration, PAL or Partners number)

To learn more go to:
http://www.akc.org/dogowner/training/akc_community_canine/about.cfm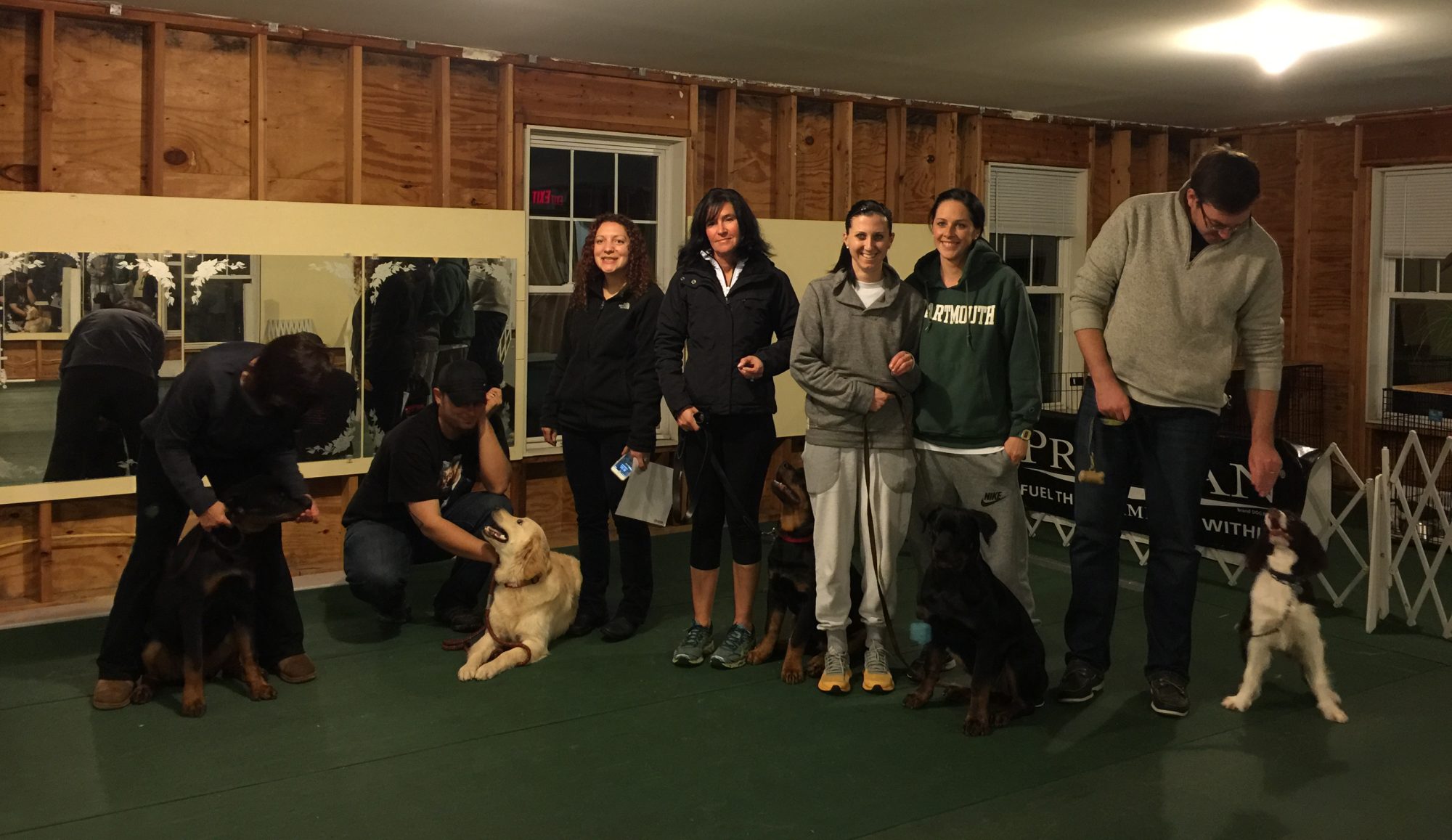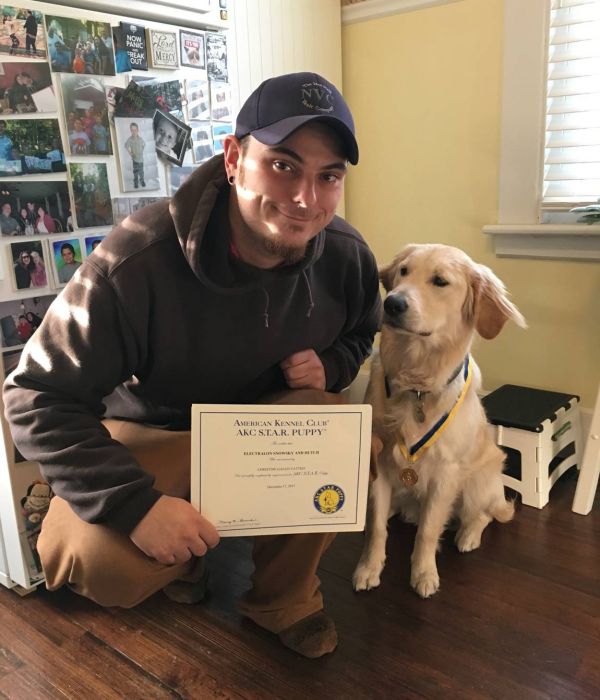 Thirty-three state legislatures, including Connecticut, have passed resolutions recognizing the AKC's Canine Good Citizen programs as an effective means of providing training and education for community dog owners.
ALL DOGS MUST HAVE A RABIES VACCINATION AND INCLUDE A COPY OF IT WHEN REGISTERING FOR THE CLASS.

*
Because of the nature of the class, no dogs that are aggressive to other dogs or people are permitted in this class. Dogs should have some knowledge of basic commands (sit, down, stay, come) and walking on leash, but need not be perfect to attend class.
For more information call 203-450-9485 or e-mail tfkctraining@gmail.com